Posted by : KPopRanter
September 27, 2013
Global superstars? Maybe.
PSY and G-Dragon got complimented by the most popular kid on the
planet right now, Justpot wanting to collab with 'em and saying
G-Dragon is talented.
As translated by allkpop:
excited to get to Korea to perform on October 10th. Maybe u will see my guys @psy_oppa and @IBGDRGN. Get the bbq ready. #BELIEVETOUR
say no to drugs... unless you say yes
All I'm thinking to myself right now is how friggin'
ironic it is how all three have been in drug
controversies before and now, Justpot is up in arms with them.
Coincidence?
ME THINKS NO.
It's only a matter of time before DMTN gets in on this.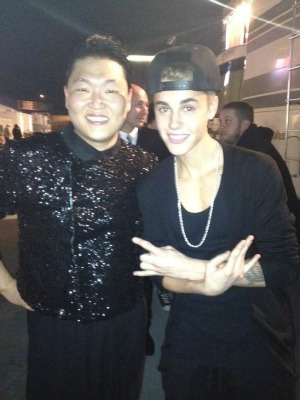 they're fucking
So readers, do you want the most High High collab you have ever
witnessed in your life or would you rather not take the risk of Justin
spitting in your eye like he did a fan? You get free drugs (or hugs if
you're a priss) if you comment.