top 10 »
Top 10: Best Korean Pop Songs of 2013
Posted by : KPopRanter
June 29, 2013
The end of half the year is inching closer and closer,
numerous scandals, concept-changes and of course, songs being memorable and of course, reflect-able, as we look back at the 6 months we just safely passed (hurrah!) and sort through the songs, looking at the best and putting them in a list of Top 10: Best Korean Songs of 2013.
So without ado, I present you a list of 10 of my favorite mid-year's songs... and a few other tracks that didn't exactly make it in.
Number 10
HISTORY - Dreamer
Last but certainly not least is LOEN Entertainment's newest creation, HISTORY, who debuted with their song Dreamer. The song is definitely different than other song releases this year... the classy beat and the LOEN-fairytale-style video perfecting the song.
Number 9
SHINee - Dream Girl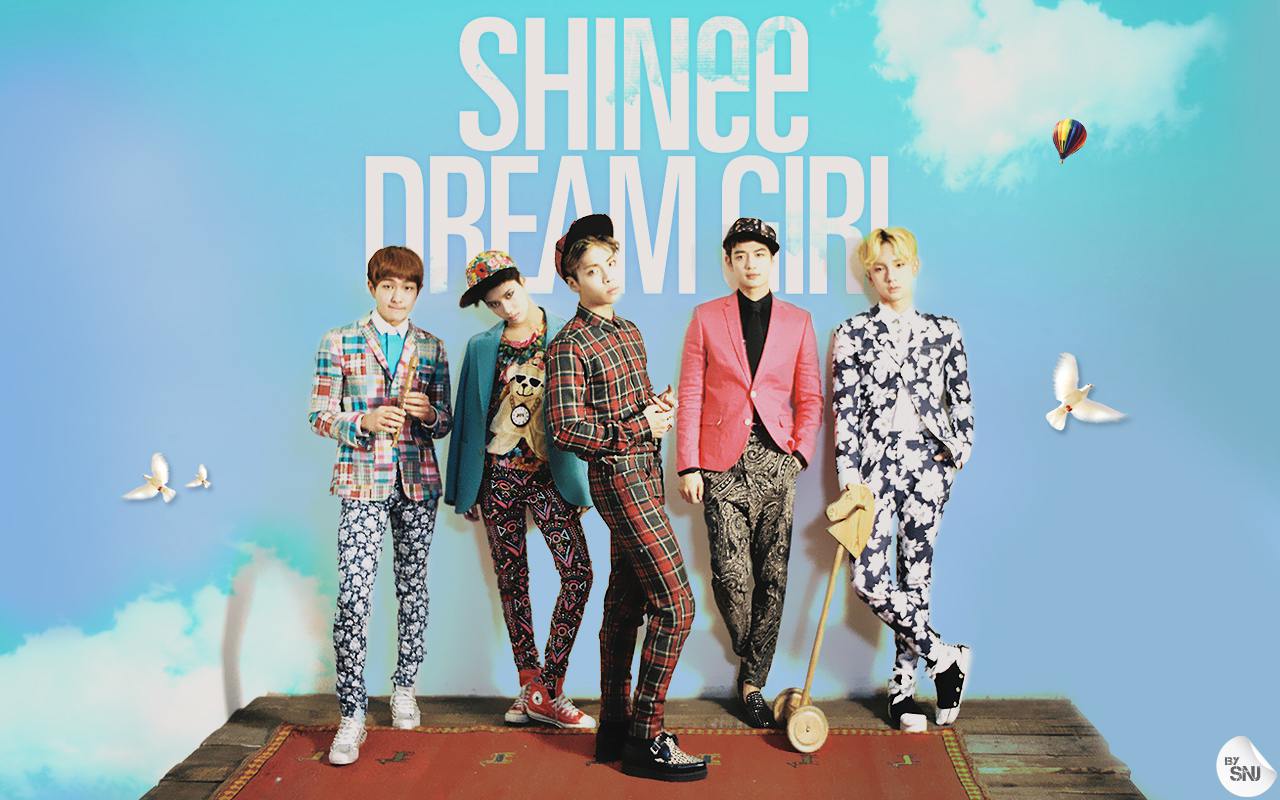 Placing in 9th place is SHINee's Dream Girl. After their what seemed like a ten year Korean hiatus, SHINee released yet another chart-topping song depicting their image of a dream girl. Not only was the music video fun to watch, but the song was also fun to listen to and of course, it broke away from the typical SM Entertainment style video, making me like it even more.
Number 8
15& - Somebody
I want somebody, somebody, somebody, somebody, somebody to love, yeah!~ still plays constantly in my head. The song that was most definitely a change from their ballad debut song, I Dream, Somebody proved Park Jimin (winner of K-Pop Star season 1) and Baek Yerin worthy competition in the Korean idol industry.
Number 7
SHINHWA - This Love
The legendary idol group, SHINHWA, celebrated their 15th anniversary this year and released their 11th album with title song This Love. To my surprise, SHINHWA still had what they had 15 years ago... if not, even more. Though most modern-day K-Pop fans don't give a rat's-ass about SHINHWA because they view them as old and shriveled, SHINHWA undoubtedly paved the way and shaped K-Pop to what it is today and deserve more recognition.
Number 6
Though ranking low on charts, 2PM's A.D.T.O.Y. was actually a pretty
damn good track. Although the dancing was sometimes cringe-worthy,
the track actually wasn't half-bad. And despite the Nickhun scandal
which definitely threw 2PM off of their high-standing position,
I put this song as one of the best Korean Pop Song of 2013 because the song really does
deserve it.
The EXID sub-unit, Dasoni, released their song 'Goodbye' in February of
this year and which undeniably one of the most underrated songs of the year.
I cannot even fathom as to why people haven't heard of this song or given
it a chance... the song is extremely good.
Originally I was going to put One Shot in this place, however, after I heard B.A.P's newest song, Coffee Shop, I thought otherwise. Though it was just released a few days ago,
B.A.P
's
Coffee Shop
definitely exceeded all of my expectations. The music video was perfect,
the song was perfect...
Bang Yong Guk
was perfect. Everything.
T-ara N4 - Countryside Life
After the T-ara bullying scandal, it was basically like everyone
labelled all their following releases
as bad songs when that actually isn't the case. With the
release of the sub-unit's,
T-ara N4
, song
Countryside Life
, which
was not only a fun music video to watch, but also a great song to
jam to, it proved that the group deserved a second chance... or at least a listen to the song.
GLAM - In Front of the Mirror
This song is more-or-less one of the most underrated songs of the
year. What I like about this song most is the meaning of it, talking
about what girls usually think when standing '
In Front of the Mirror
'
and showing off
GLAM'
s more natural side. Honestly, even their
other song '
I Like That
' which was released this year as well was
notably tasteful, however, just because of their lack of popularity,
was pushed to the side while other shitty songs released around
the same time as theirs *cough*
I Got a Boy
*cough* topped charts
almost automatically. So, GLAM, though you aren't first place, you
definitely
do deserve to be this high up in the ranking, placing
second with your amazing, meaningful and awesome song
In Front of the Mirror.
With the other mediocre songs of the year, I'm not only surprised
that
Jay Park
released a song that's more than tolerable but I'm
also surprised he didn't win
anything
for this song while shit songs
like
EXO
's
Wolf
won easily. Well, Jay, you
deserve
this one win.
JOAH
places first as best K-Pop song of mid-2013. Good job.
Tracks that didn't get in:
Girls' Generation - Beep Beep
Though this song was released as one of Girls' Generation's Japanese comebacks, we all can't
deny that Girls' Generation's Beep Beep is a catchy song despite the cuteness, fluff and pink (Tiffany obviously had fun).
Ladies' Code debut song, Bad Girl, was undoubtedly one of the best debut songs of the year... in fact, the whole Bad Girl album is astoundingly pleasing. If you have time, I suggest you check out their album song Super Girl.
Released in January of this year, DMTN came back with their song, Safety Zone. Despite DMTN Daniel's recent marijuana scandal, the music video and song was more than expected.
Bangtan Boys - No More Dream
With all bias aside, their debut song, No More Dream, was more than words can describe. Not only is the song, lyrics meanings and music video great, but like Ladies' Code debut, their album was also pleasing, too. I recommend the song We Are Bulletproof from their album.
Do you have any favorite songs of the year that weren't added to the list? Comment below!