Posted by : KPopRanter
June 08, 2013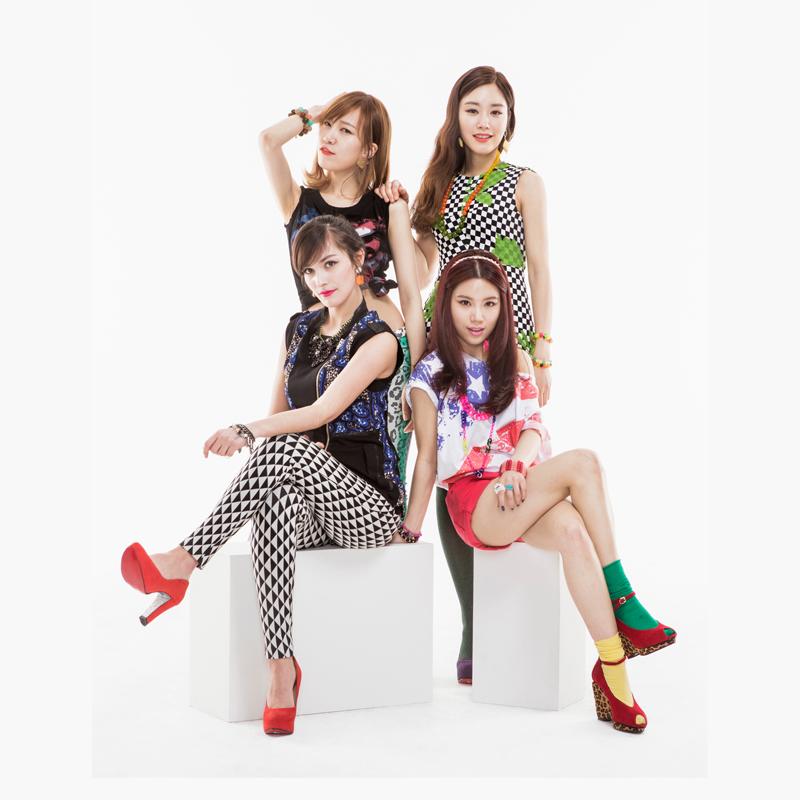 No non-Asians in K-Pop, you may say
? Well now, that assumption is
wrong
.
It's been ages that international fans from all over the world silently anticipated the debut of a non-Asian in K-Pop, now, finally having their dulling hopes turned to reality with the new girl group's, the Gloss, debut being put to attention. With the members Grace, a Korean-American, Sol-E and Liz, both native Koreans and of course, the one everyone's talking about, Olivia from France, most people can only anticipate what is next in-store for the 4 girls with hopes to conquer Korea. And although I listened to their covers on their official Youtube channel , loving, without a doubt, every single one of their voices, I can't help have that little voice in the back of my head continuously ask:
is this debut everything worth wild?
With the former, jazzy SuPearls member, Lee Michelle (half-Korean, half-African American), dropped like hot potatoes by YG Entertainment and having to crawl to a smaller, nugu entertainment company called DIMA Entertainment where she's still on the back-burner, waiting to debut, whereas the K-Indie Busker Busker's Brad (Caucasian) is slaying charts and kicking ass on his drum-set, I have to say, the answer is: not really.
Sure, the Caucasian Olivia has great vocal talent. Sure, the Caucasian Olivia can probably dance and speak notable Korean after the assumable years of training she went through. And, sure, the
Caucasian
Olivia brings attention to the group and let's it stick out in the slowly dying Korean Pop Idol market simply due to her race however, I wouldn't say this small step for man and giant ass leap forward for whites is even close to revolutionary.
In fact, it was actually hypothesized by a large-scale amount of people, including myself, that a full-white person would be the first to debut in a Korean Pop Idol group because, hey, they can do anything and everything they want!
Hey, hey, hey... I'm not against Olivia joining the group and debuting because if being in a K-Pop group fits her hearts content, then so be it, then so be it however, I'm still kind of... eh, looking at this. Mainly, there are 2 problems that's still kind of bothering me. 1. being that K-Pop wants to break out to the West however, can't even fully accept most Western people other than the Caucasian race, and 2. I'm not one of those people who's like "Oh! A foreign person? Instant fan!" and nor am I on the other side who's like "Oh! A foreign person? Kill yourself!" and will have to hear a bit more of her and have her prove herself before deciding whether to support her or not.
Furthermore, with all this being said, I'm brought to the question as to what about the other non-Asian individuals with hopes of debuting in a K-Pop group however, without a doubt, don't meet Korean's standards of beauty? What about the African and African-Americans with hopes of debuting?
What do they do and what do they hope for?
Just to sit on the back-burner like Lee Michelle has as they've been doing for years?