Groups that Could've Been, but Weren't
Posted by : KPopRanter
August 01, 2013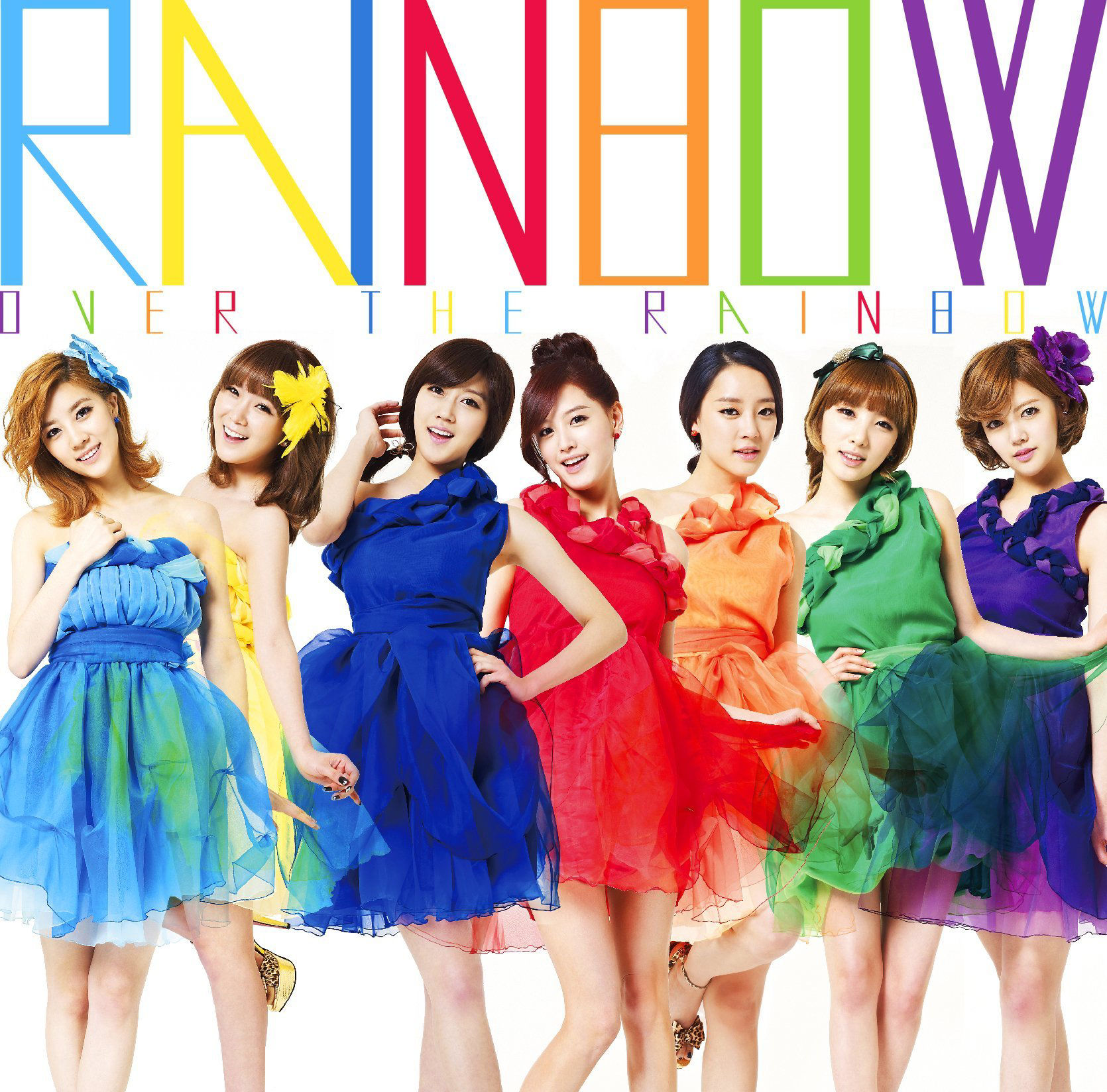 We all do things we regret from time to time... maybe handling a situation differently, saying something differently... or just resorting to not doing anything, at all, which simply marks and paints the canvas of our lives. But with idols, it's different--it's not a simple hey! I left the stove on! kind of deal but rather something that can shape their entire careers
and onward
with just one, measly action... and if they simply just did something differently, they could've been something, but weren't. Now, now, this isn't necessarily popularity growth, it can be a fall from top-tier, the wrong company... in fact, it can be anything! Just as long as it's apparent that the grass would have been greener on the other side. So let's get started--shall we?
If Rainbow wasn't on this list, I don't know who else could have made it, this seven member group being the epitome of a group with potential that failed. Having basically everything that K-Pop fans could want and more from their debut and height with song, A, I believe that if DSP Media pushed the group harder rather simply focusing on KARA, they could've been at the very least around groups like SECRET or 4minute in regards to popularity... however, with the combination of the company feeding them shitty, cutesy songs (which the public obviously doesn't like... give us more 'A'!) along side lack of promotion, the group turned from 'A' to 'I', quickly... I standing for irrelevant.
What's different about the group, Wonder Girls, on the list is that they actually were top-tier however, aren't anymore. If they simply just stayed in Korea, they could've been head-to-head with now top girl group, Girls' Generation however, with Sunye's pregnancy and their prolonged inactivity, they've slumped to a level that no group would want to go. Not only that, in my eyes I believe that without JYP Entertainment's poor choices in America, they could've maybe been at least at a level higher than where they are in America right now.
With their hot debut with Dr. Feel Good in 2009, I believe Rania truly had a lot of potential in them. If Rania, like Wonder Girls, didn't push towards the American market and rather, focused more on the Asian market, they could've definitely had more fame going for them. I mean, it's not impossible to learn English at the same time as promoting in Korea... why didn't they do that? Likewise, I feel like if the group was from a better, more-established company, it'd be easier for them to have a high popularity... and the company could've realized both the American market and Korean market were able to be prepped for at the same times... and they didn't have to hold the girls back with constant delays of even their American debut and lack of Korean promotion.
Disbanding prior to debut, the YG Entertainment girl group, SuPearls could've been phenomenal and undoubtedly a hit. With statements that not all the members signed
contracts with YG Entertainment
(rumored to be
Michelle
), the group basically bursted into flames, the replaced, rookie monster
Lee Hi
the only one with the apparent career.
T-ara is a group I'm still a bit iffy about on this list... at the time prior to the bullying scandal, it was inevitable that T-ara was climbing their way to the top, similar to how SISTAR is currently. I believe that maybe if T-ara didn't have the scandal and Hwayoung left quietly, they maybe, might've, could've... with more song releases, of course, been head-to-head with top-tier idols... maybe even specifically Girls' Generation (inb4 SONEs!).
Believe it or not--the first and only guy group on this list! JYP Entertainment's six member creation, 2PM, faced a scandal from one of their foreign members, Nickhun, a few years ago. Though of course, Nickhun did apologize so many times he shat rocks, netizens still don't forgive him. Ah, k-netizens, you are appalling.
Lastly, there's KARA which was already mentioned on this list. You would think that they wouldn't be on the list, to be honest, but what I really want to point out is that KARA is going full out in Japan and forgetting their fan base in Korea, them, losing fans as a result which definitely could've been avoided. I truly do think that if KARA leveled themselves like Girls' Generation did in Japan and released their Japanese songs as well as Korean songs, they didn't have to fall so far from the top tier of Korean groups as they did in the last few years. But, hey! As long as they're making money (cause Japan gives much more money than Korea) then it's actually kinda worth it, right?
Do you know any other acts that could've been something but stopped short of it with bad actions (save SE7EN and Sangchu--too obvious to put on the list)? Comment below.
Like our stuff? Follow us on
Twitter
and
Facebook
!