Best & Worst: Next K-Pop Act to Go Global
Posted by : KPopRanter
May 03, 2013
In July of 2012, the undoubtedly phenomenal and record-breaking single, Gangnam Style, was released by PSY, not only giving non-butthurt K-Pop fans something to cheer about, but also giving our most dearest idols something to contemplate about, wondering why and how the hell this 35 year old man beat the American market, but they didn't. And after quick assumptions that PSY would only be a 'one-hit wonder' being proven wrong by kicking balls with his new song, Gentleman, a new question has raised among the K-Pop fandom that still needs to be answered: Who's going to follow after PSY's footsteps and be the next super star?
2NE1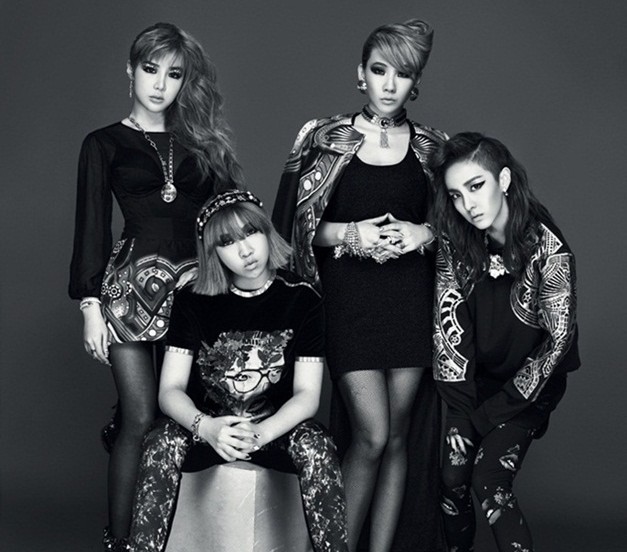 Pros:
-Relatively small size
-3 out of 4 can speak notable English (Dara has an accent, though)
-Connections with Adidas and Jeremy Scott (Nicki Minaj if you want to add her, as well), Interscope Records, Will.I.Am, PSY probably
Cons:
-Minzy's English sucks
-They're Asian. The American market which is supposedly multicultural still is lacking in Asians.
Rania
Pros:
-Relatively small size
-Since before debut, they've been geared to debut in America... their English is probably decent as well as other needed aspects such as common doings in American lifestyle and cultural open-mindedness.
-Connections with Teddy Riley and Britney Spears' managers, Larry Rudolph and Adam Leber, to collaborate with Snoop Dogg and 2Chainz and will also have an MTV reality show.
Cons:
-Not really much except again, the limited American market to Asian talent.

Girls Generation
Pros:
-Tiffany and Jessica can speak fluent English and are well aware of American gestures because, well, they are American. Sooyoung and Seohyun can speak notable English.
-Connections with Interscope, Snoop Dogg, Teddy Riley and most likely more.
Cons:
-The rest of the members' English sucks. It will take years and years for them to learn it and well, they don't have that long.
-Too many members.
-Honestly, America likes talent. Dancing isn't that huge of a talent that's noteworthy in America so that only leaves singing. Only 3 can sing somewhat decent--4 if I want to stretch and the rest are either average or just simply bad. And even in those 3, I don't think any can sing great enough to hold the group's weight.
-If you're not talented enough in America, most of the acts then resort to basically selling sex. Therefore, instead of the 'Beep Beep', 'Oh!' Girls Generation, there would have to be a transformation that will most likely lead the girls to end up like Wonder Girls, failing in America and causing their popularity to drop in Asia.
-'The Boys' proved Girls Generation's SM Entertainment promotion was not enough.
-
Wonder Girls
Pros:
-Relatively small size
-English is decent among the group.
-Connections with
Akon
and Nickelodeon.
Cons:
-JYP Entertainment doesn't know how to manage.
-Nickelodeon's flop Wonder Girls movie basically cost the girls their dreams of advancement. Now, they will merely be seen as child-stars like Big Time Rush.
-Sunye is preggers. America isn't against pregnancy however, that will take yet another toll on their hopes of American advancement.
In honesty, out of the groups listed above, I would probably only say the first two have even the slightest chance of making it big in America, the other two already feebly proving themselves unable to. Other groups unmentioned: Big Bang and f(x).
Jay Park
Pros:
-English speaker & Born in America
-Solo artist
-Talented
-Connections with Nigahiga, now, Will Smith, said to have worked with Teddy Riley, 2Chainz and Snoop Dogg.
Cons:
-Company needed to launch him in America